Pop-Up Concerts in Carnegie Libraries
Our Pop-Up Concert performance series is a collaboration between Three Rivers Young Peoples Orchestras (TRYPO), YC², the Pittsburgh Youth Symphony Orchestra (PYSO), and the Carnegie Library of Pittsburgh. In celebration of RAD's 25th Anniversary, YC² groups will perform 25 Pop-Up Concerts this year, presenting live music throughout the city, in neighborhoods which rarely are treated to live music.
Winter & Spring Recitals - dates TBA
Join us to hear a handful of our Saturday YC2 groups perform in PNC Recital Hall for their Winter & Spring Recitals.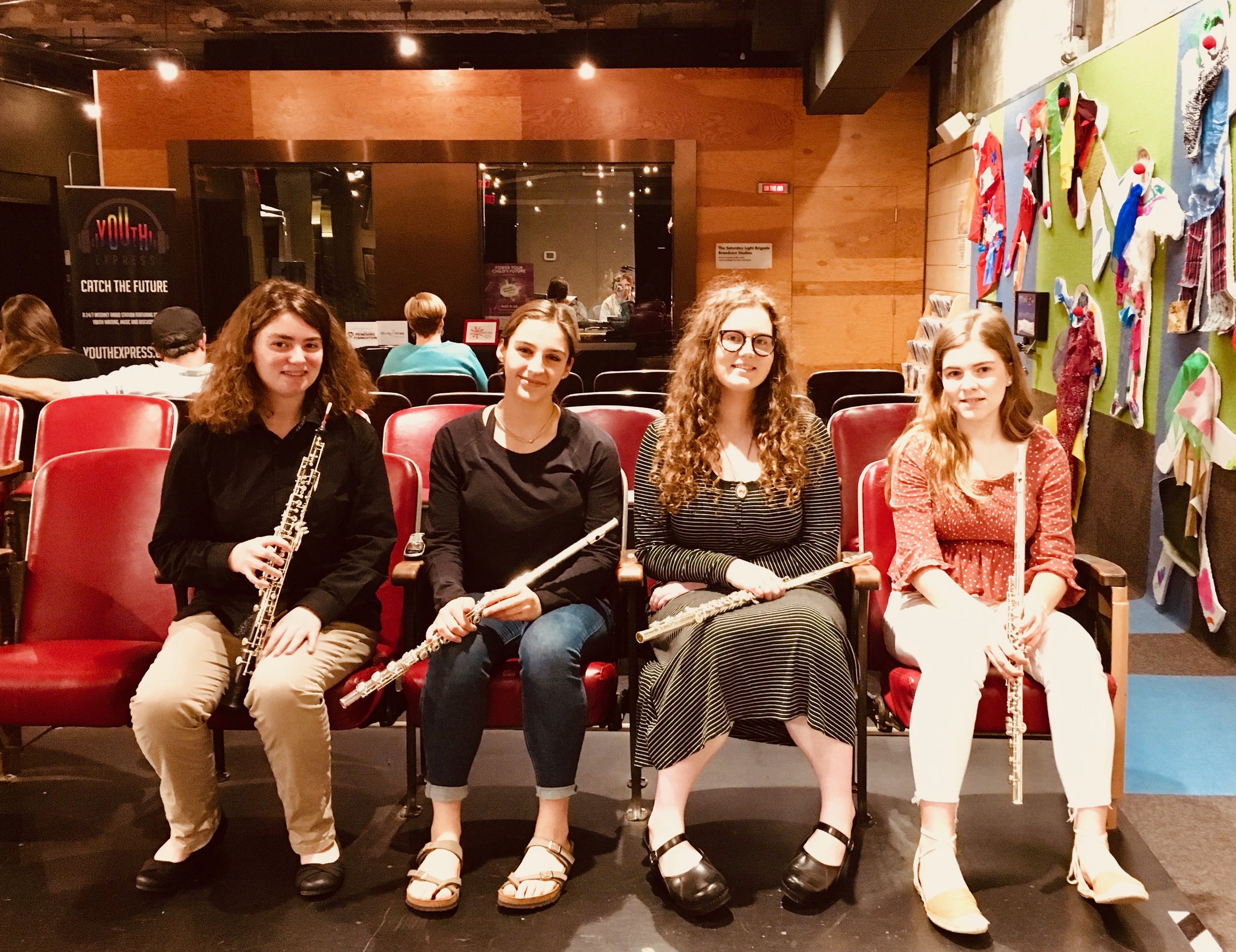 Saturday mornings at the Children's Museum on the North Side: LIVE on the radio from 10:05am-10:35am
Jan. 18, 2020
Feb. 8, 2020
Mar. 7, 2020
Apr. 18, 2020
May 16, 2020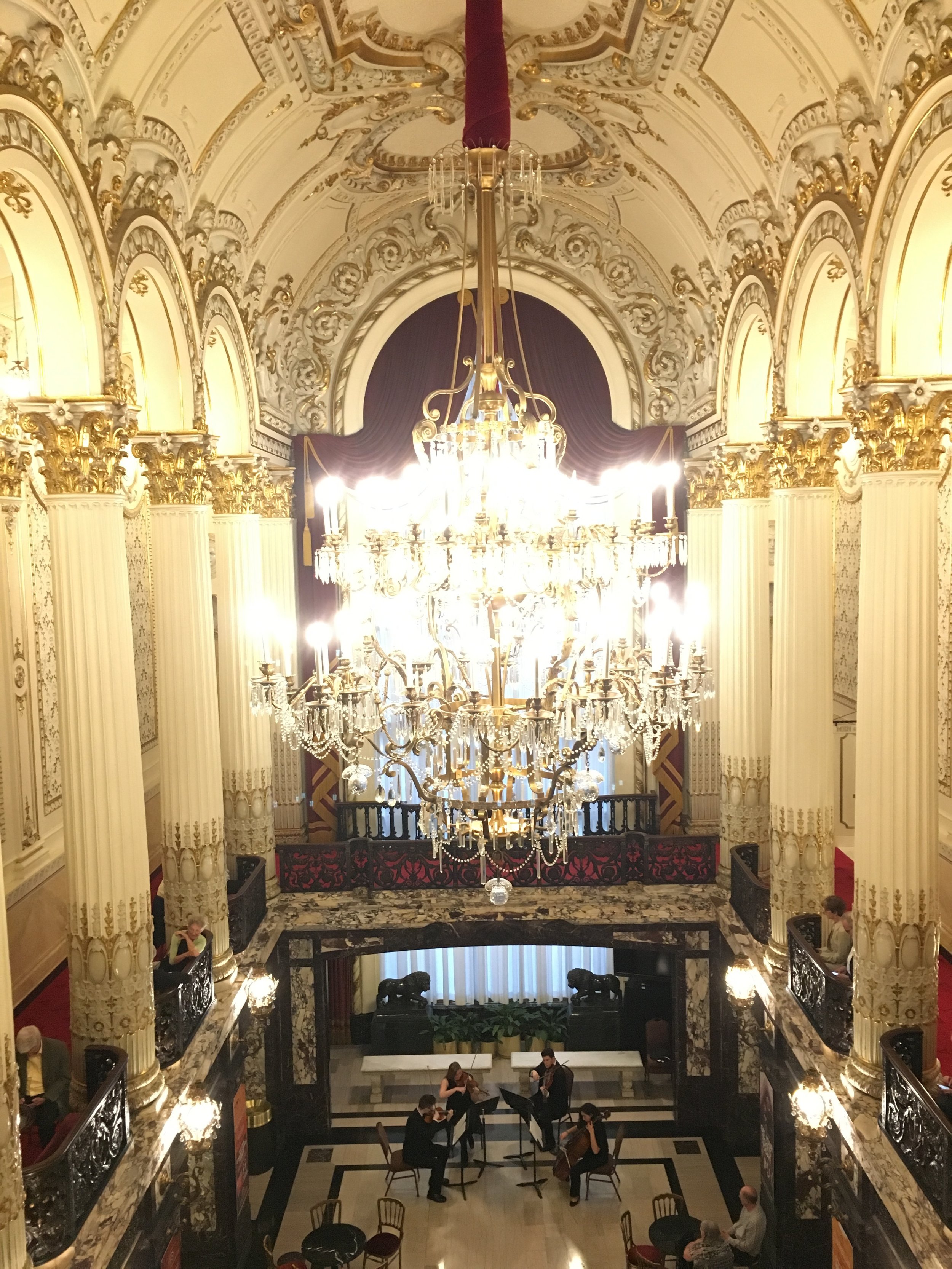 Dates TBA
YC2 groups love to perform in the stunning Heinz Hall lobby before the Pittsburgh Symphony Orchestra's concert.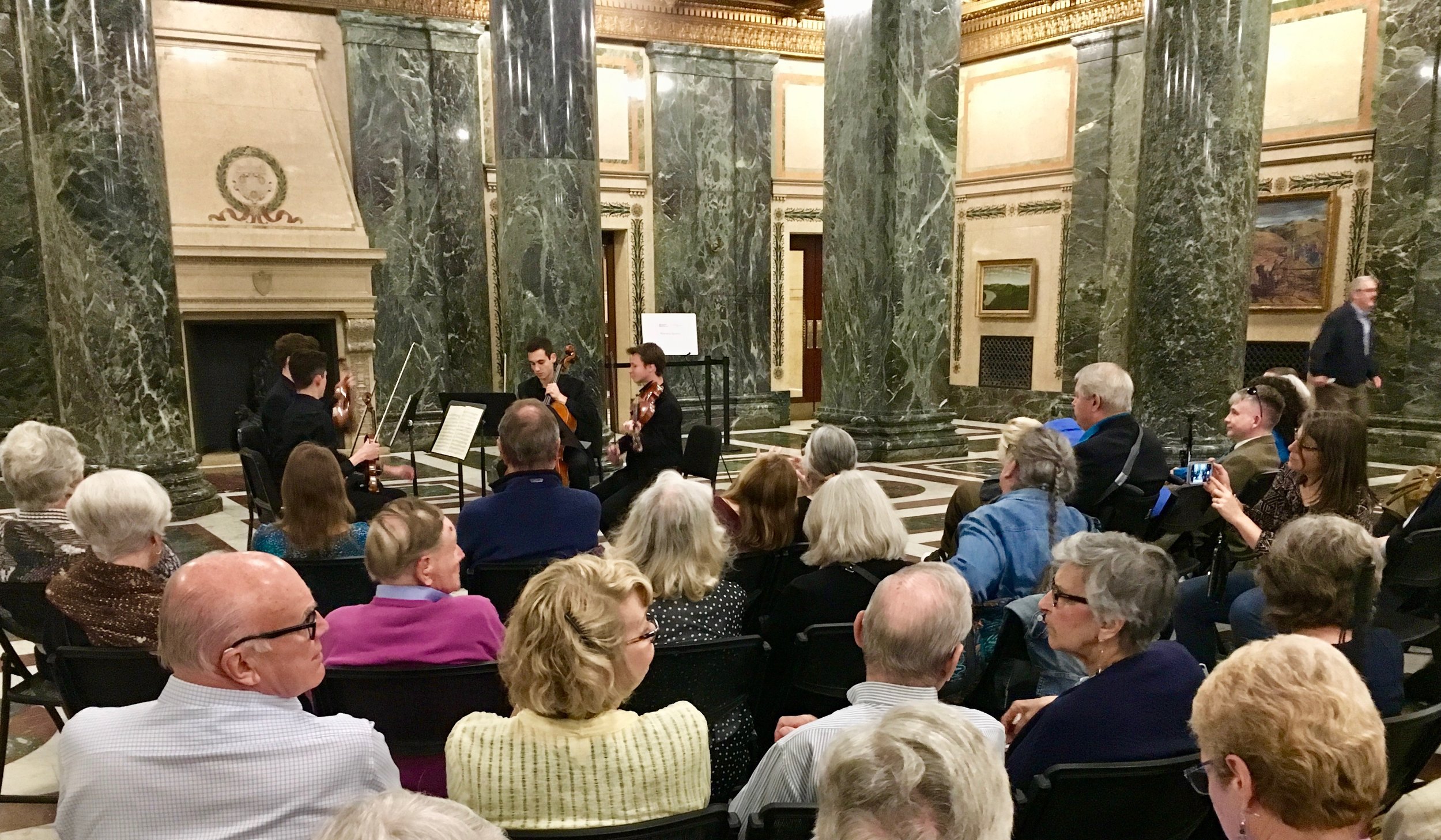 Spring 2020 - Dates TBA
Two of our top chamber groups will have the opportunity to perform pre-concert for this prestigious chamber music series, which presents top chamber musicians from around the world. Concerts begin at 7:30pm, pre-concert lobby entertainment begins at 7:00pm.
Dates TBA
Our youngest groups are invited to perform pre-concert before the Pittsburgh Youth Symphony Orchestra's Heinz Hall Concerts.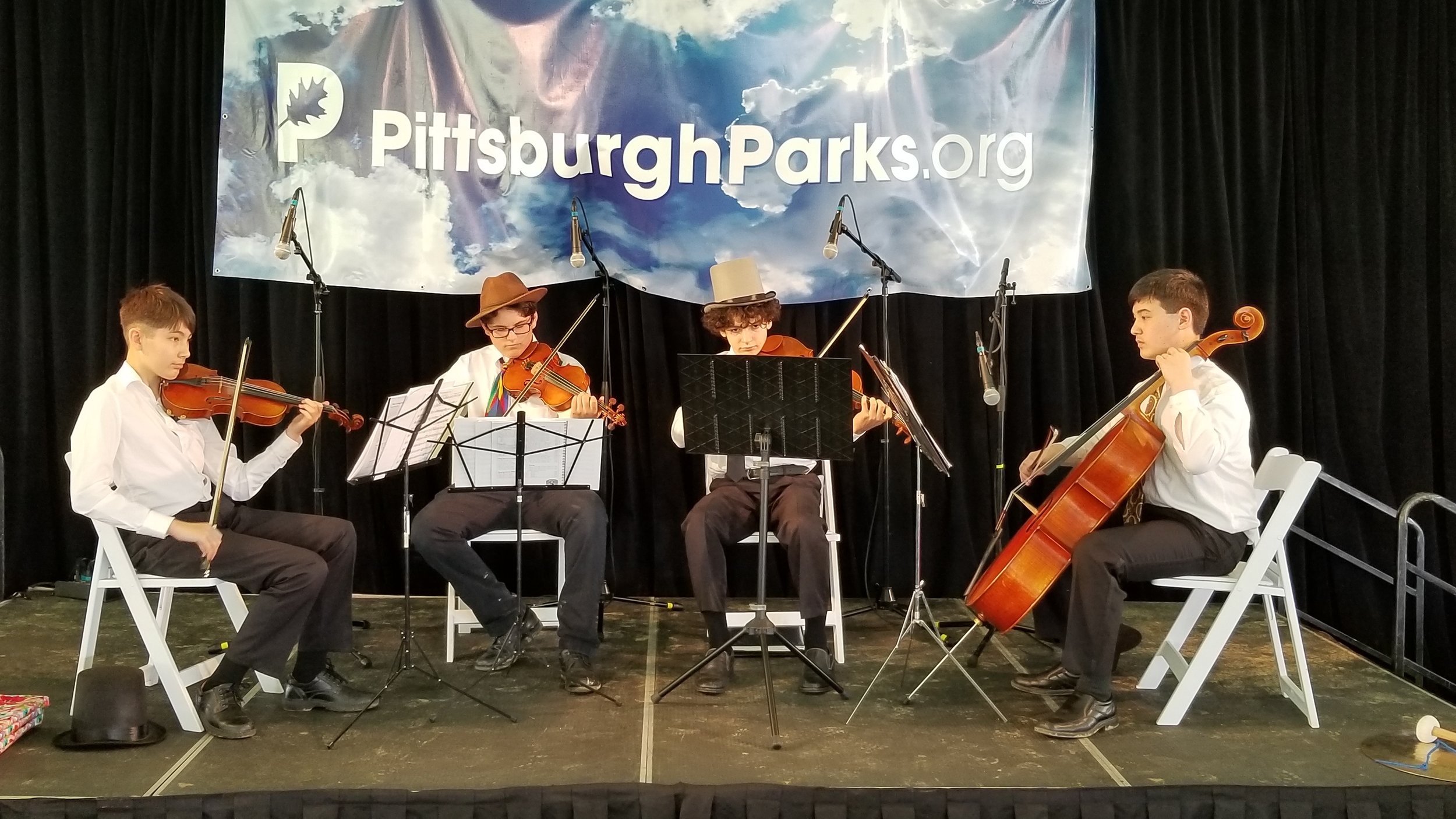 Derby Day, May 2020
One of our chamber groups will have the chance to perform for this prestigious, usually-sold-out event, sponsored by the Pittsburgh Parks Conservancy to raise funds to support renovation and maintenance of our city parks.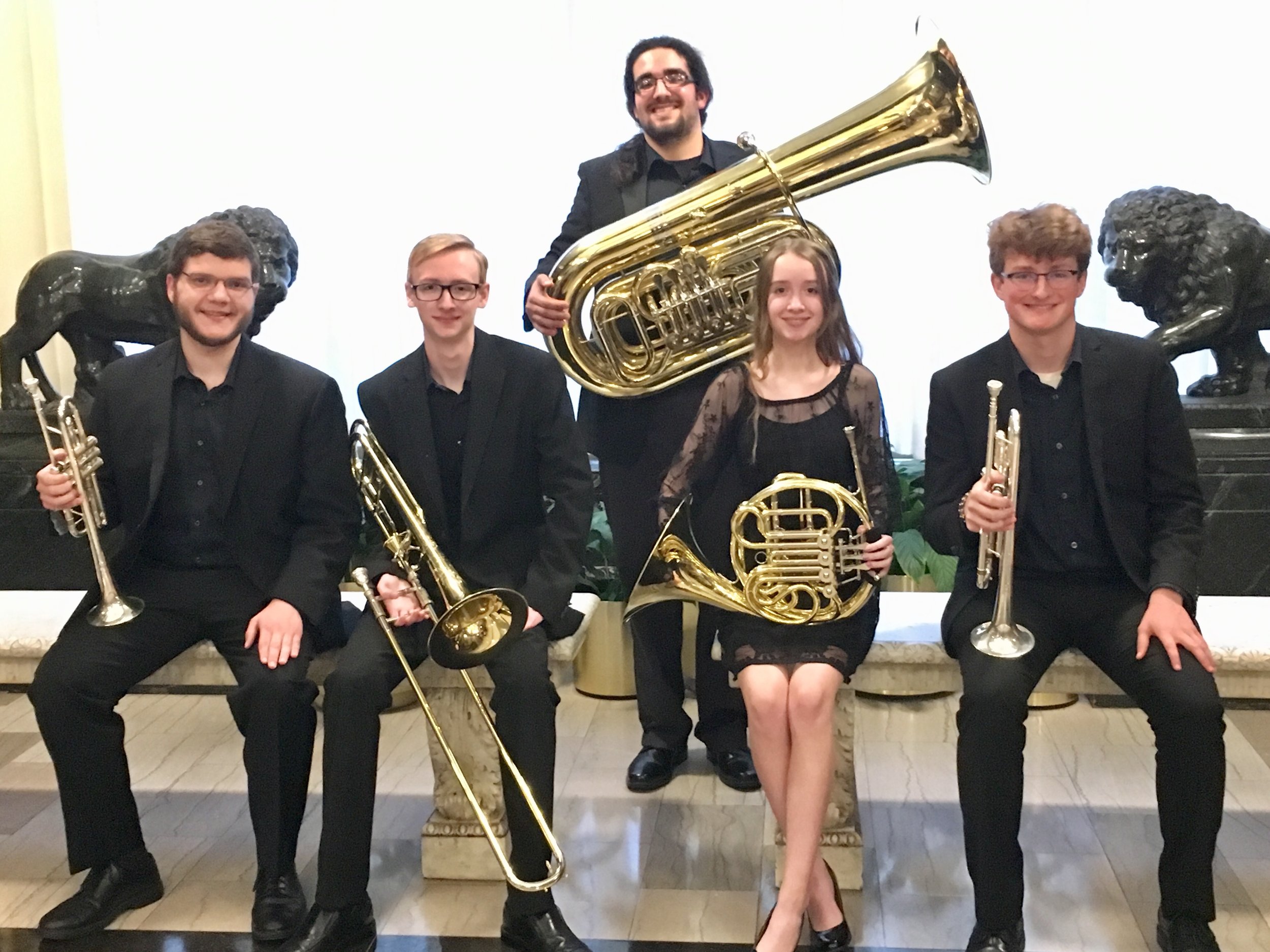 Pittsburgh Speaker Series
Wednesday nights throughout 2019-20
Our high-school groups have the opportunity to perform before the always-sold-out lecture by nationally-known authors, newsmakers, and journalists in the Heinz Hall lobby for the UPMC Robert Morris Pittsburgh Speaker Series.
Chamber Orchestra of Pittsburgh
Friday nights - dates TBA
YC2 groups are invited to perform pre-concert for the Chamber Orchestra of Pittsburgh at First Unitarian Church in Shadyside.
Pittsburgh Concert Society
Spring 2020
Our advanced chamber groups are encouraged to audition for this auspicious competition held at Kresge Theater on the campus of Carnegie Mellon University for the Pittsburgh Concert Society 2020 Young Artist Awards! Visit pittsburghconcertsociety.org for more information.
Thursday afternoons - dates TBS
YC2 groups are invited to perform for guests to this month's Friends of the Pittsburgh Symphony Orchestra.
Martin Luther King Jr. Day
January 2020 - 9:00am-2:00pm
YC², TRYPO, PYSO members and any other interested young musicians are invited to a special day to rehearse, perform at a nearby pre-school, and prepare for upcoming community outreach performances. To sign up, contact staff@youthchamberconnection.org.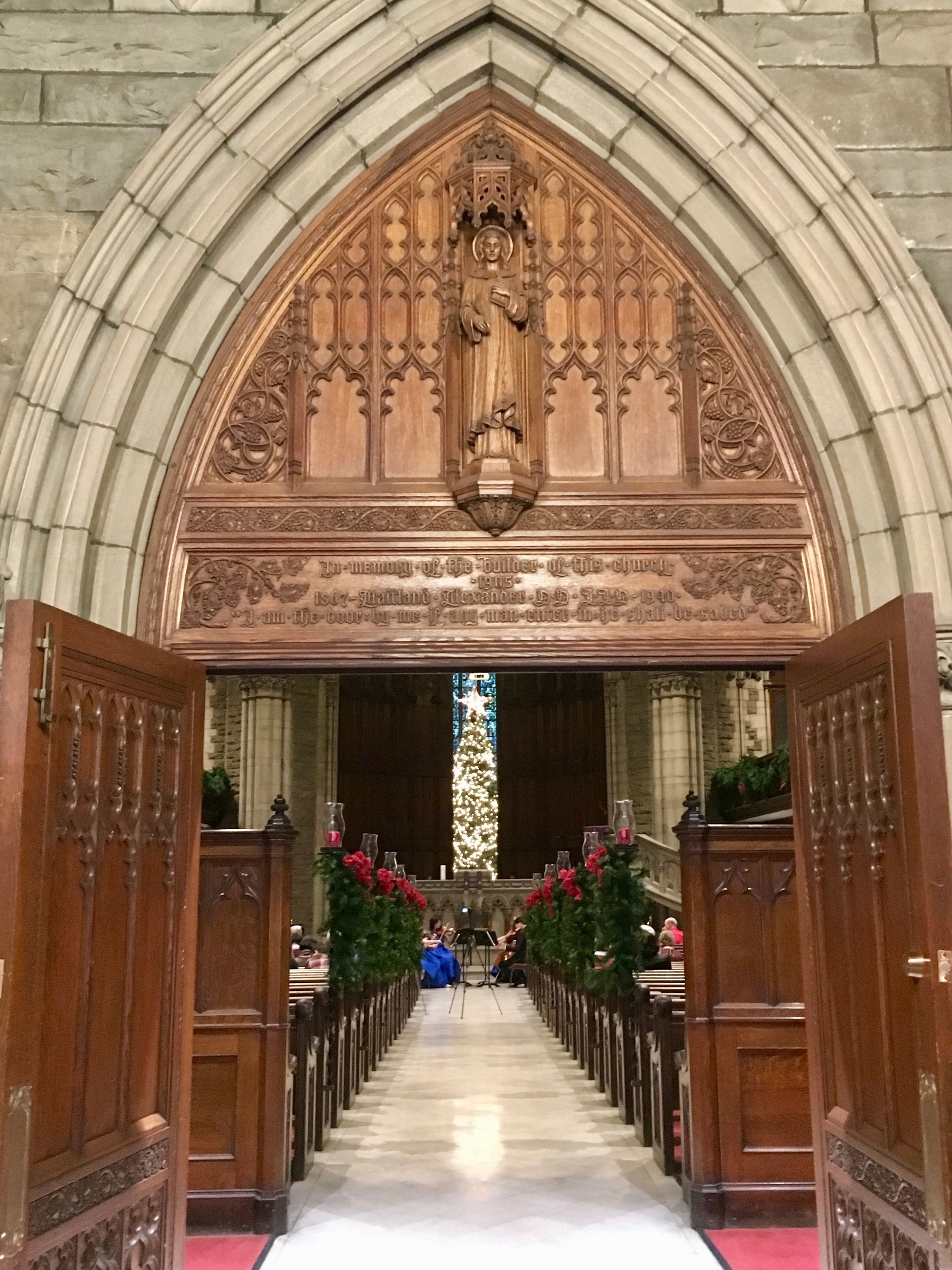 Sunday, December 2019 (date TBA) - First Presbyterian Church
Our Sunday chamber groups will perform beautiful music in a spectacular setting in this free recital, open to the public.
Click each photo below to hear last year's performances!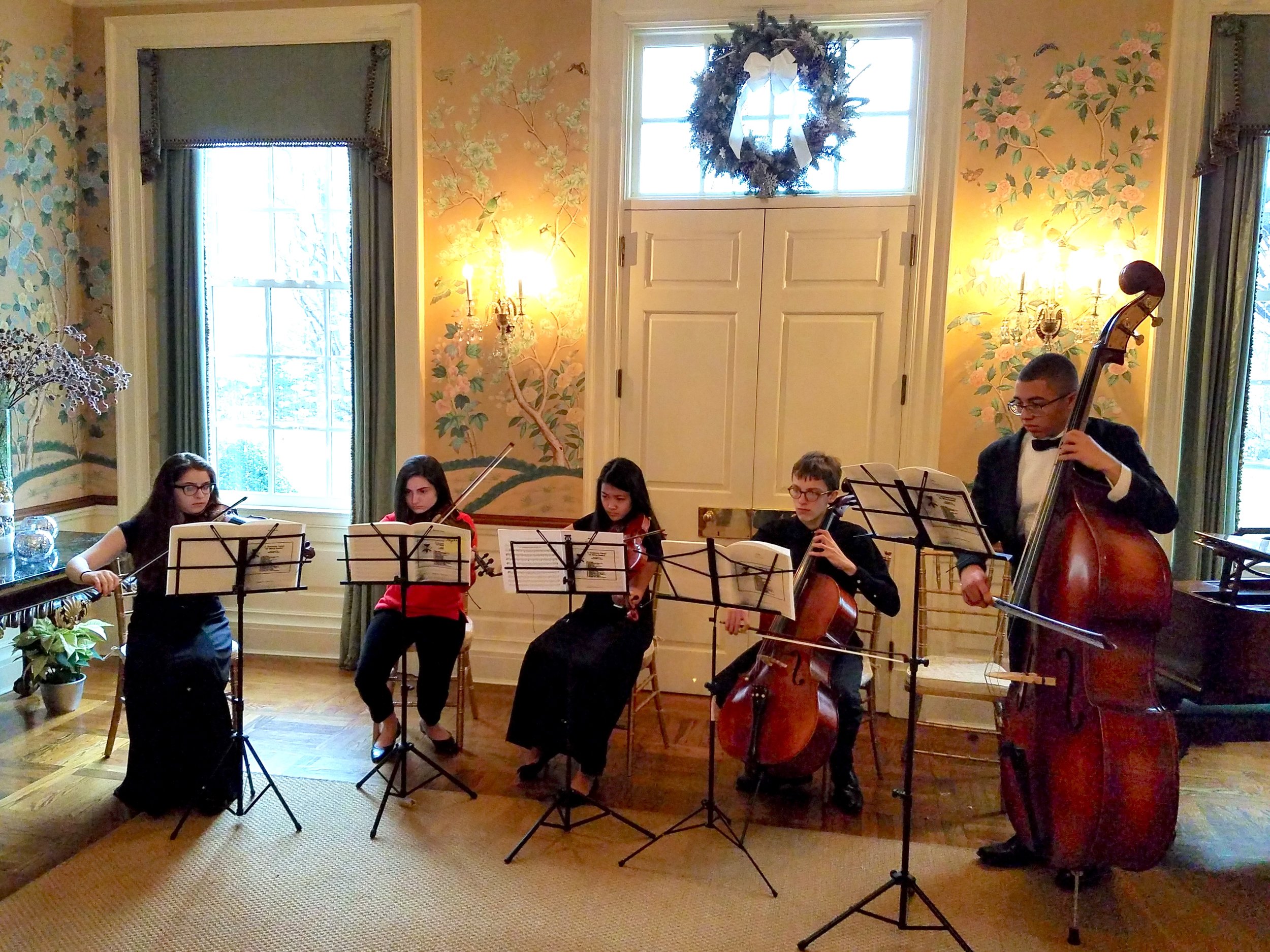 PA Governor's Holiday Open House
Sunday, December 2019 (date TBA) - Governor's Mansion, Harrisburg
Each year, Governor and Mrs. Tom Wolf invite a YC2 group to travel to Harrisburg to perform at their annual Holiday Open House.
LaRoche College Festival of Lights
Friday, December 2019 (date TBA) - Divine Providence Mother House
Come hear our musicians play Chanukah and Christmas classics. The venue is the stunning Mother House at the Sisters of Divine Providence on the campus of LaRoche College.